Submitted by Kayo
This slaw is great for fish, pork, chicken, or tempeh tacos. Make it the day before you want to serve it so the cabbage soaks up all the flavors of the lime, cilantro, and onions. It's also great as a side dish for many other entrees.
Ingredients:
1 Small cabbage, shredded
1 Lime, juiced
1/4 Small onion, chopped
Handful of cilantro leaves, chopped
1 tsp Kosher salt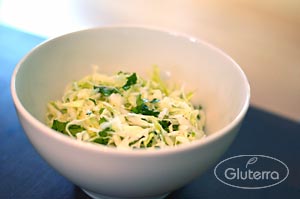 Directions:
Mix all together and marinade it in the fridge for at least 2 hours, preferably overnight.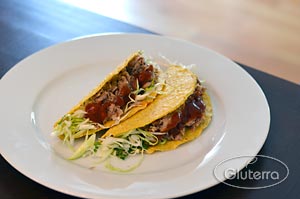 Notes:
We make pork tacos using this slaw along with
pork in slow cooker
and
easy BBQ sacue
. Another great way to serve this slaw is to make fish tacos with chipotle tartar sauce (the recipe is coming soon).
Average Gluterra user rating: